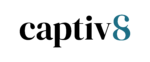 Captiv8 is a full service influencer marketing solution that redefines end-to-end, inspiring you to think bigger, enabling you to plan smarter and empowering you to execute better. Through our intuitive workflow, brands can uncover actionable insights on trends, discover and vet influencers, seamlessly activate campaigns at scale, amplify branded content across the digital ecosystem, and prove business impact through our measurement dashboard. Our platform gives you the tools you need to build relationships and engaging content, while our teams lend experiences and strategic services to steer you clear of common influencer marketing pitfalls. 

Influencity is the most complete AI-powered influencer marketing platform with over 70 million influencers across the globe. It offers a full stack of solutions that will allow you to obtain total Influencer Relationship Management on a single comprehensive platform. With over 60 functionalities like influencer discovery, influencer stats, audience overlap, fraud detection, campaign management and tracking, Influencity is the platform of choice of worldwide brands and agencies like Nestle, IPG, Amazon, among others.

Irwin Mitchell is a law firm with a leading practice of Media and Entertainment lawyers who have worked in the influencer marketing space for many years advising some of the industry's best known talent, brands and agencies. Irwin Mitchell's experience means that they are perfectly placed to de-risk and streamline the commercial deals that drive businesses operating in this space.