Updated 5th August
We're delighted to announce that registrations for the virtual Influencer Marketing Awards 2020 have opened!
As announced earlier in the year, due to Covid-19, we, unfortunately, had to cancel our physical event. However, the team behind the IMAs are excited to announce that the ceremony this year will be streamed live to your home or office!
The ceremony will start at 16:00 BST on Wednesday, 19 August 2020.
Registering is free, quick and easy. All you need to do is register online via our homepage and you will be emailed a joining link one hour before the start. That's it!
The ceremony will be streamed LIVE and not available to watch again after, so make sure you're registered to see who walks away with Bronze, Silver and Gold this year.
For those who have booked a table or sponsorship, we'll reach out to you as soon as possible in the coming days to run through your options.
The preparation for the 2021 edition of the Influencer Marketing awards is now under way and we look forward to announcing when applications will open in due course.
We would like to thank you for your understanding of this difficult decision in these unprecedented times and for your support through these unique and unquestionably challenging circumstances.
We look forward to you joining us digitally later this month.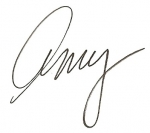 Amy Brennan
Awards Manager