Updated 25th June 2020
We continue to closely monitor the situation regarding COVID-19 (coronavirus).
We greatly appreciate the ongoing support we receive from our stakeholders and remain focused on delivering important and timely events that support our community.
Whilst there is a glimmer of hope now that social distancing regulations have been relaxed, there are significant challenges with executing a live ceremony incorporating tables in close proximity, bar service, and networking/entertainment.
We would like to thank you for your understanding in unprecedented times and for your support through these unique and unquestionably challenging circumstances.
We will keep you informed via this page and via our newsletter on whether we are able to run a physical ceremony or pivot to a virtual presentation. Either way, the ceremony will take place as scheduled in late August or early September as scheduled.
The safety of our clients and partners will ultimately drive our decision which will be made in the next couple of weeks.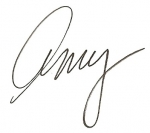 Amy Brennan
Awards Manager