Most Effective Campaign for ROI
SPONSORED BY
Influencity is an all-in-one influencer marketing tech solution that helps brands and agencies of all sizes and from all over the world manage end-to-end campaigns at scale. They use data to help customers make the best decisions for their influencer marketing strategy. The platform puts +170M influencer profiles at users' fingertips and allows companies to filter influencers by niche, demographics, follower quality, and much more. Influencity provide accurate, on-demand influencer performance metrics that allow companies to make data-driven decisions when choosing their content creators. Lastly, their campaign and reporting tools provide forecasts and compile data so that performance can be estimated and measured from campaign to campaign, season to season, and year to year.
All heads turn to campaign ROI as judges will reward an exceptional campaign that has transparently measured campaign ROI, demonstrating brilliant returns based on the budget allocated.
Entry Guidance: This award focuses solely on monetary ROI on budget allocated. Please include your total budget for the campaign in addition to the ratio of return, for example a 12:1 return.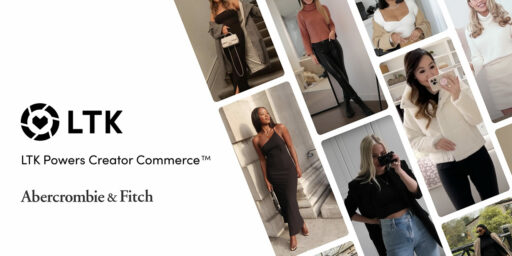 LTK & Abercrombie & Fitch Brand Transformation