Most Creative Influencer Marketing Campaign
SPONSORED BY

NeoReach is a world-class influencer marketing agency that has run viral campaigns for brands such as Walmart, Netflix, Facebook, Airbnb, DraftKings, TikTok, and many more. NeoReach is a leader in multi-platform content creation and strategy to empower brands to run their strongest campaigns backed by data and managed by a team of experts.
This category will recognise the growing importance of creative thinking and judges will reward a campaign that stretches the boundaries of influencer marketing with an exceptionally creative, innovative and well executed campaign that has delivered results for a brand.
Entry Guidance:
Judges will be seeking evidence of how the entrant has creatively engaged influencers to generate engaging, thoughtful and authentic content. The campaign can represent any vertical, and is there are no physical borders, as with all categories this is a global category. Entries can be submitted directly from a brand, or via an agency, technology provider, influencer(s) media owner or other partner where collaboration has taken place.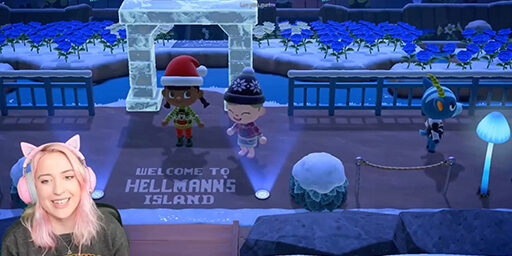 Ogilvy UK: Hellmann's Animal Crossing
Download the 2021 Book of the Night
Learn why they won and how you can take the trophy this year