SPONSORED BY

Founded in 2007, Acceleration Partners is the recognised leader in partnership marketing and a six-time Global Performance Marketing Award (GPMA) winner in the "Best Affiliate and Partner Marketing Agency" category. Acceleration Partners manages programmes in 40+ countries for more than 170 brands including Target, Columbia, ButcherBox, and Reebok. Acceleration Partners' fully remote global staff of 300+ maintains a singular focus on delivering exceptional outcomes; and delivers deep and data-driven expertise in all key partnership marketing tactics, including affiliate, influencer, content, mass media, and B2B partner marketing. In addition, Acceleration Partners has received awards for its performance and exceptional culture, including "Best Agency" and "Best Team in Performance Marketing ("Performance Marketing Awards"), US Changemakers ("PerformanceIN"), "Best Workplaces" (Inc.), "Best Places to Work" (Glassdoor), and "Most Committed to Work-Life Balance" (Digiday).
Participants will be shortlisted by a dedicated panel of judges and invited to the virtual judging day for a short presentation and interview by a panel of industry experts.
We want to put the spotlight on individuals who are making their own waves and in turn evolving influencer marketing for their company and the industry.
Entry Guidance: Entrants must have less than 5 years experience within influencer marketing and the creator economy to be considered.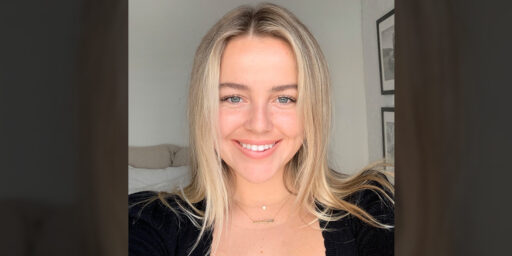 Olivia Prendergast – Ogilvy