Your Options for Attending and Viewing the Ceremony
With in-person events just out of scope for this year's IMAs, we're bringing you the next best thing. The ceremony may be virtual but it will be presented live and in the most interactive way possible!
Our virtual event platform enables in-person video networking and interactive engagement with other guests, allowing you to have meaningful conversations and drive value from your attendance.
We'll have cocktail kits by Quarantini Bar delivered straight to your door ready for a pre-ceremony networking reception, category sponsors can have their very own gold envelope moment and announce the winner LIVE on stage, or you catch up with peers at 'IMA Bar'; it'll be just like being there!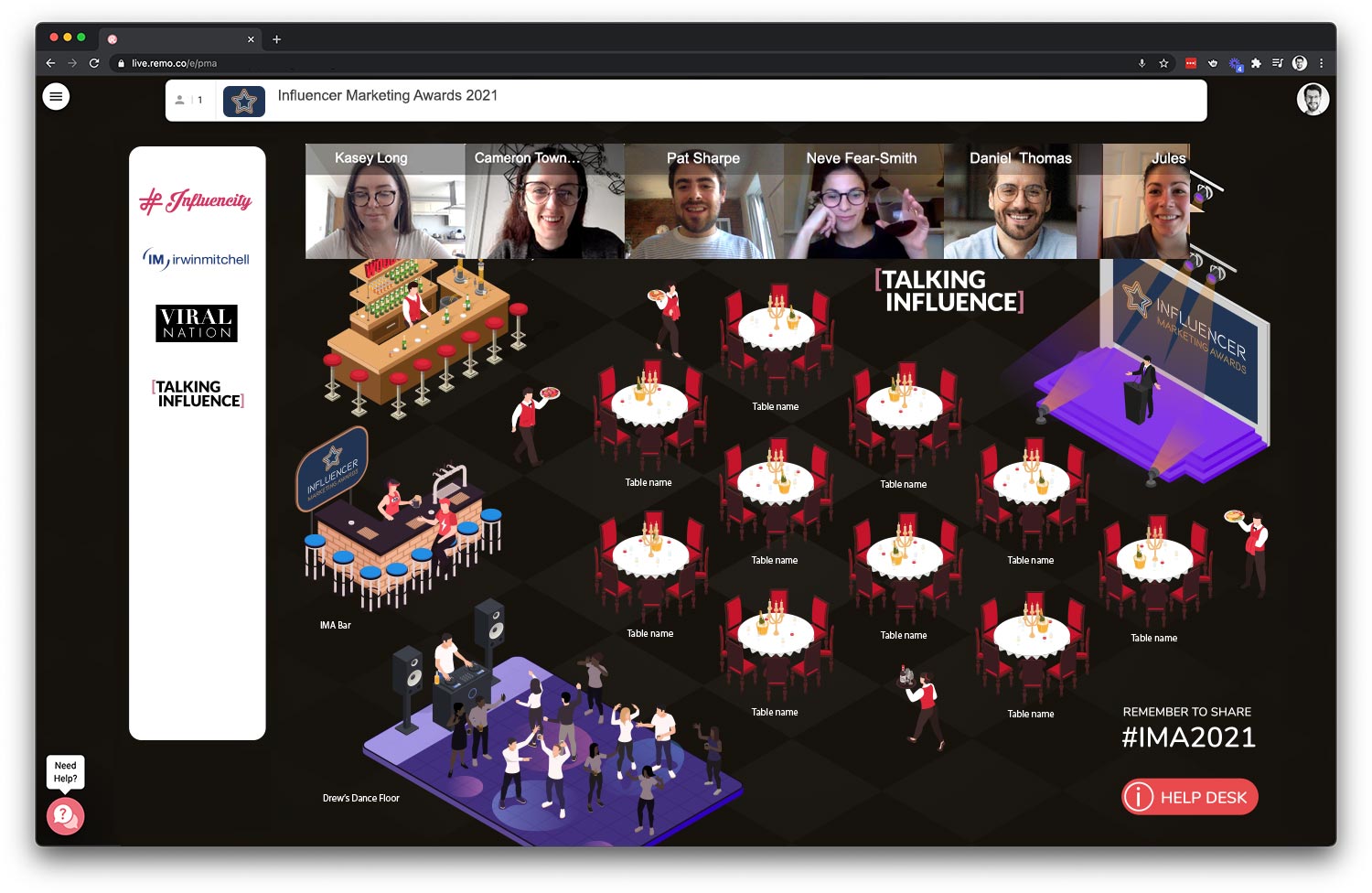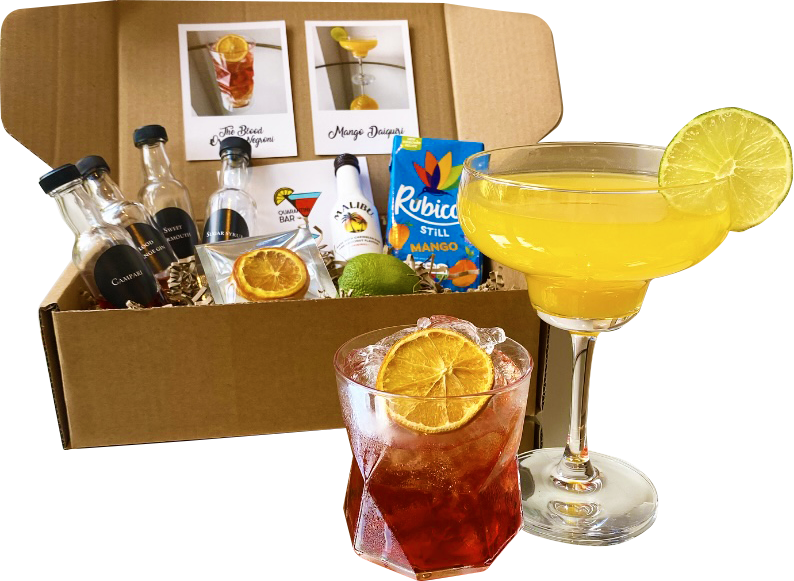 The platform offers two modes; Presentation Mode and Networking Mode.
Presentation Mode
During the ceremony itself our event host will be presenting live on stage; announcing category shortlists and bringing event category sponsors up on screen to present their awards to our worthy winners. Guests can use the chat function to interact with the host and other guests, as well as taking part in Q&A's and polls.
Networking Mode
Networking Mode sees you at your table with your guests. This is your private video call of up to eight guests. Move around the event floor by clicking on other tables or head to one of our two bars or dance floor and see who else is there!
We'll have an hour-long networking session with cocktail-making (and drinking!) before the ceremony kicks off, followed by another opportunity to network at the halfway mark and there's even an after party where you can continue into the evening.
Upload your virtual business card with your photo, LinkedIn and contact details to really maximise networking.
To get in amongst the action and really make the most of the evening, we recommend taking a table of eight; which are included in our Bronze, Silver and Gold sponsorship packages.
This gives you full access from 4pm for the three networking sessions; cocktail making, (*Bronze sponsorship for a small additional fee), the interval and the after party – as well as the ceremony presentation itself of course.
If networking isn't your thing, you'll be able to view only the ceremony via a YouTube link which will be shared with newsletter subscribers before the event. But be warned, FOMO is real – so don't miss out!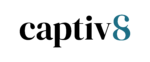 Captiv8 is a full service influencer marketing solution that redefines end-to-end, inspiring you to think bigger, enabling you to plan smarter and empowering you to execute better. Through our intuitive workflow, brands can uncover actionable insights on trends, discover and vet influencers, seamlessly activate campaigns at scale, amplify branded content across the digital ecosystem, and prove business impact through our measurement dashboard. Our platform gives you the tools you need to build relationships and engaging content, while our teams lend experiences and strategic services to steer you clear of common influencer marketing pitfalls. 

Influencity is the most complete AI-powered influencer marketing platform with over 70 million influencers across the globe. It offers a full stack of solutions that will allow you to obtain total Influencer Relationship Management on a single comprehensive platform. With over 60 functionalities like influencer discovery, influencer stats, audience overlap, fraud detection, campaign management and tracking, Influencity is the platform of choice of worldwide brands and agencies like Nestle, IPG, Amazon, among others.

Irwin Mitchell is a law firm with a leading practice of Media and Entertainment lawyers who have worked in the influencer marketing space for many years advising some of the industry's best known talent, brands and agencies. Irwin Mitchell's experience means that they are perfectly placed to de-risk and streamline the commercial deals that drive businesses operating in this space.